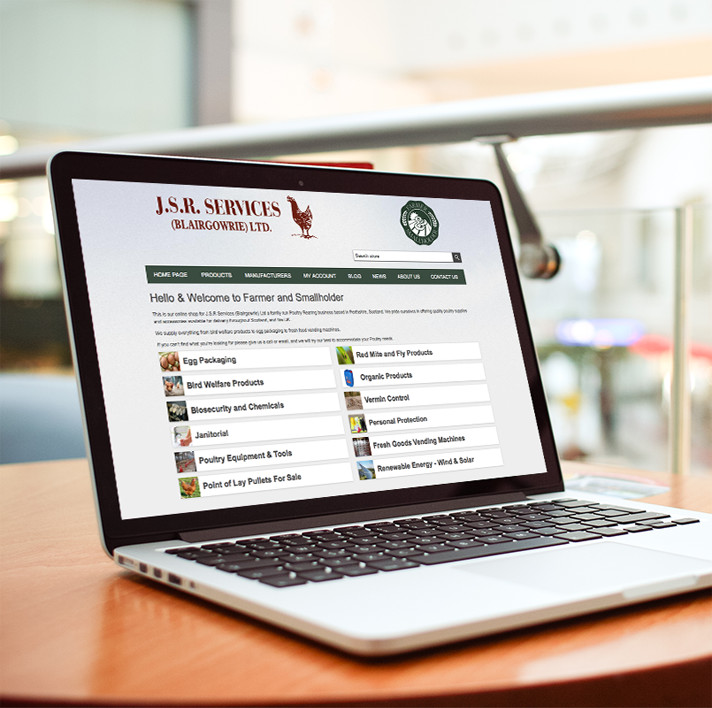 The online shop for J.S.R Services (Blairgowrie) Ltd can be found at http://www.farmerandsmallholder.co.uk/en/
We pride ourselves in offering quality poultry supplies and accessories available for delivery throughout Scotland, and the UK.
We supply everything from bird welfare products to egg packaging to fresh food vending machines.
If you can't find what you're looking for please give us a call or email, and we will try our best to accommodate your Poultry needs.